Helping a Loved One Have a Conscious Death with Rev. Maria Hoaglund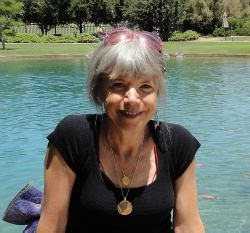 In this interview you will learn:
Self-care tips for caregivers
How to talk about death and dying to overcome society's fears
How to help a loved one experience a more conscious death
Rev. Maria Dancing Heart Hoaglund was born in Tokyo, Japan, daughter of Lutheran missionaries. She spent her childhood growing up in Japan, attending Japanese public schools through the eighth grade. As a result, she is bilingual and bicultural, and has used her language and cultural skills in a variety of ways through the years. After finishing high school at Canadian Academy in Kobe, Japan, she moved to the United States for college. She graduated from Yale College, and later attended seminary and received her Masters of Divinity from Chicago Theological Seminary in 1984.
Website: www.changewithcourage.com

Complete and Continue